The unit headed up North to Langkawi for their retreat!
It was awesome. Skipped pictures of the discussion sessions. We went island hopping, chocolate shopping and visited several places in the island. Here's some pictures which I put up together :)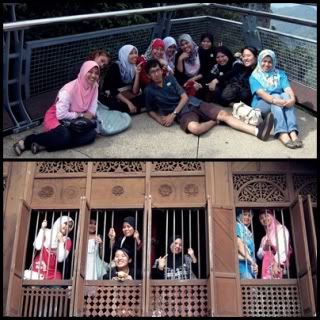 Top picture is the entire team at Langkawi cable car. Wait, except two others who are guys. Rest of the time, Najib is the only guy among us. The picture below is taken at Kota Mahsuri. The house that we are in is claimed to be Mahsuri's house.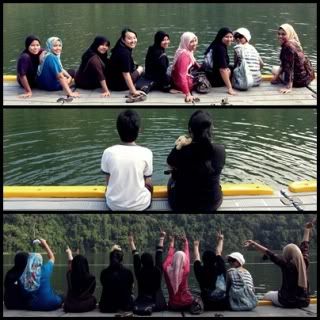 That's us at Tasik Dayang Bunting where we stopped for almost an hour during our island hopping adventure. It was about 6.30pm when we left the lake. And yes, I finally get to see the said mountain shaped of the pregnant maiden! Woooohooots!!!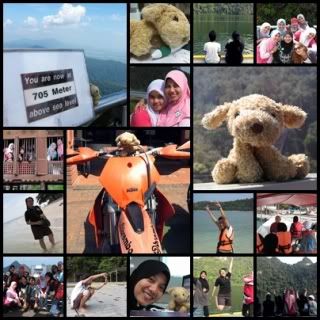 I brought Tum Tum with me too. It was a great getaway since our team is always working 24/7 throughout the 365days.
I love my colleagues!