i had a great day yesterday with
melinda
and
jarri
. yes, jarri came with us two girls who have no experience and idea. gosh.. the blurs leading the blur. i was surprised cos i didn't expect him to come alone. what more, after how many years of knowing him in the blogging world without much talking, it was my first time meeting him.
we travelled the roads of kl. (actually taking back the route before) in the meantime, i was looking for the picture that
izad took of me
. however, i couldn't locate the grafitti wall. must go walk again.
this is the model and the photographer.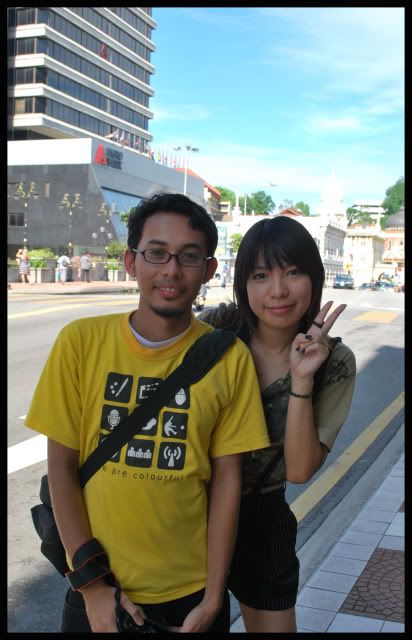 other pictures of the shoot, later ok? too tired. but i've already uploaded two in my
flickr