i'm back at work after a long CNY holiday. ah.. i wished the holidays never end. i love holidays. i'm still in the holiday mood and is going really slow with work at the moment. need to pick up speed soon enough.
had pan mee today at oasis. i missed it so much. the lady who used to take our order is still taking our orders and she is pregnant! wow..
i found this huge paper mache sun which my mom made for some event which i can't remember and decided to capture it.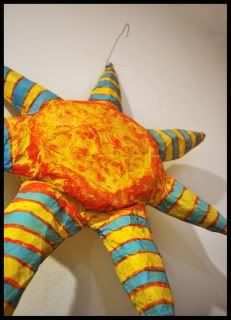 i'm still missing that great person.