not much time to blog. i only managed to upload the pictures.
let's start with day 10.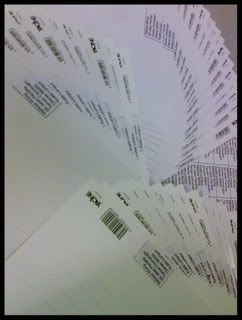 i bought 500 pieces of postcards two years back and up til today, i'm balanced with 40 cards. i pasted my return address on the cards so that i don't have to write them as it takes up space and i tend to write a hell lot on each postcard. i squeeze everything i can in it. ah.. all thanks to the
thinking day postcard exchange
(for girl guides/scouts)did my cards finished faster. about 200 at one go each year. the extra 100 is used for
postcrossing
and some for other postcard exchange. you all should go try postcrossing. i even posted this link to the malay mail to have it in their 'cyberspot section'.
day 11 - youth'09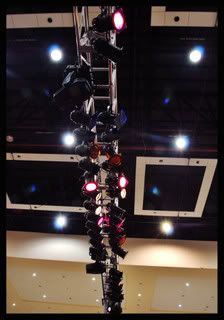 i went to youth'09 yesterday. it was jam packed with human beings. the first thing i did is to search for the lomo wall. i missed my lomographers so much!! it was good to be able to meet up with them again. i went all over both halls 3 times. ah.. and i saw abang din. he's everywhere! it was nice having to see him again since the last i saw him at klpf. the day was good. ideas popping all over my head.
day 12 - today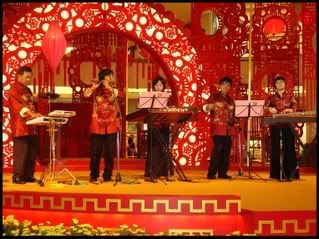 i don't know what picture to take for day 12. i had no picture in my head. then i remembered that there'll be a chinese percussion going on at 8pm. i waited at the stage til 8pm, took out my camera, wait for the flute solo to be over and all of them at their position, captured the group shot, check picture - zoom in, left, right, zoom in some more.. satisfied! and walk off. haha.. i don't want to go back so late that's why.